Calabria Culinary Vacation
Calabria Culinary Vacation
Join me, Rosetta Costantino, cookbook author, cooking teacher and experienced guide, as we travel off the beaten path to the toe of Italy's boot…to my native Calabria. We'll journey from the majestic Pollino mountains in the north, through the Terre di Cosenza and Lamezia wine regions, to the dazzling west coast, Tropea, and Reggio Calabria in the south at the tip of Italy's toe, savoring the best local foods and wines, and Southern Italian art, history and culture along the way.
SEPTEMBER 15-23, 2020 (SOLD OUT)
We'll indulge in scrumptious dinners paired with award-winning wines of the region, rustic family meals and memorable feasts at restaurants and eateries where locals go – rather than at tourist spots. We'll also dine at a celebrated Michelin-starred gem, a wine-aging cave and in a vineyard at a stunning table set just for our group. You'll learn how to cook some of these local specialties at two hands-on cooking classes, so you can share a taste of Calabria with friends and family back home. During off hours, we'll luxuriate at our accommodations at a beautiful private estate in Cirò, a castle set amidst olive groves and vineyards in Altamonte, and a five-star resort near Tropea with its own private beach on the Tyrrhenian Sea.
Discover Calabria through its wines, food, art and scenery…and prepare to fall in love!
The group is limited to 16 participants.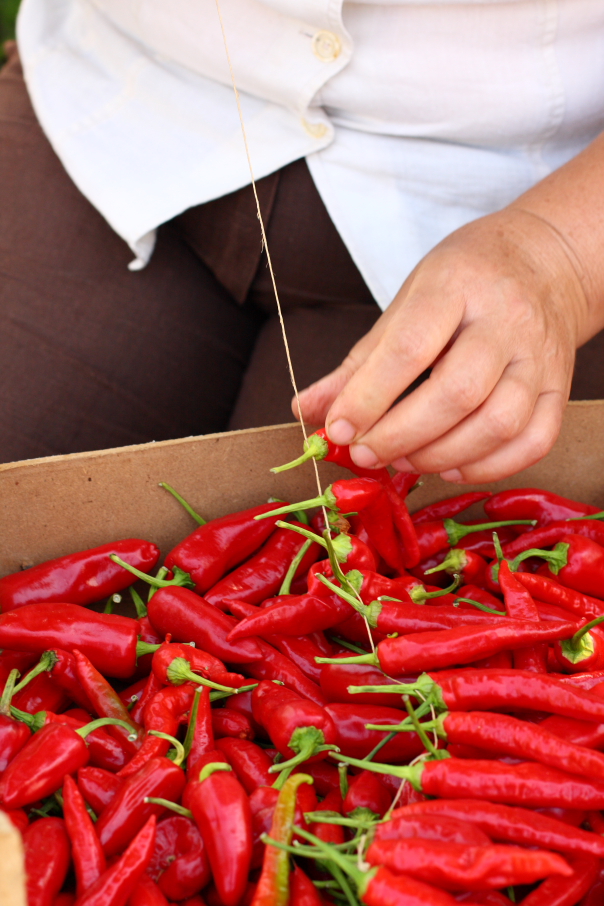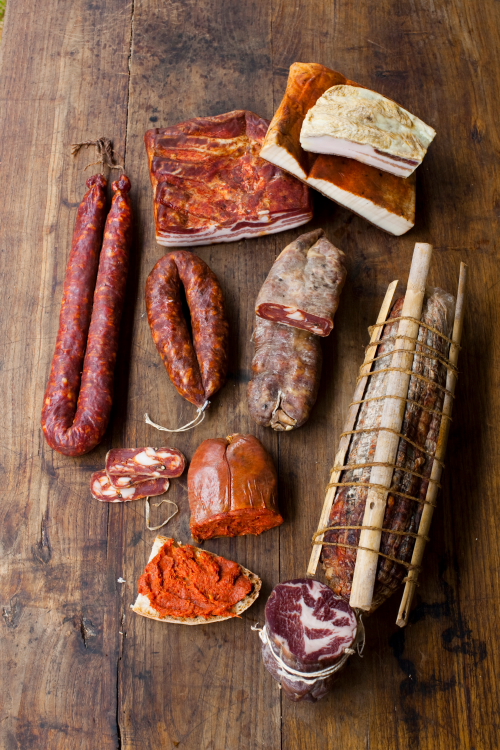 This 9-day trip features:
Guided tours to some of Calabria's most charming towns

Excursions to top wine producers, cheese, salumi

Two hands-on cooking classes learning local specialties

All meals, including dinners at some the region's best restaurants
Stays at three locations:
Borgo Saverona. The origins of Borgo Saverona date back to the seventeenth century and its one-of-a-kind charm has remained constant for centuries. Now the small village close to Cirò Marina, previously abandoned, has come back to life in a different form. A small country hotel offering 12 guest rooms, a beautiful swimming pool and all comforts surrounded by olive groves and vineyards. Rooms are furnished in a fresh Mediterranean style, with private baths and air conditioning.

Castello Serragiumenta. The Serragiumenta castle stands at the center of the estate surrounded by vineyards and olive groves, in the heart of the Calabrian countryside. The beautiful boutique hotel offers 11 rooms, each unique and furnished with period furniture, a pool terrace and sprawling gardens. You can discover the property by horse via their equestrian center or following the various walking paths or just relax sipping a glass of wine.

Hotel Porto Pirgos. Near Tropea, a seaside town, this five-star resort is nestled in a grove of eucalyptus and olive trees. Originally a residence for a noble family, it has been converted into an 18-room luxury hotel directly on the sea, with its own private beach. A stay of enchanting rest and relaxation will round out the trip.
DAY 1
We'll meet you at the Lamezia Terme International Airport at 10 a.m. or, if you arrive earlier, at the Bram Hotel near the airport. Our tour starts right off with a visit to the Statti winery nearby, where Alberto and Antonio Statti produce award-winning wines from grapes grown on land that's been in their family since 1700. They'll greet us at the winery and invite us to their estate for lunch paired with Statti wines, some of the finest produced in the Lamezia DOC.
After lunch, we head to the Cirò wine region. We'll arrive late afternoon to the private estate that'll be our home away from home for the next three days. We'll have this luxurious property, along with its olive groves, vineyards and pool, all to ourselves for the duration of our stay.
We'll start with apertifs and a feast of food and wine welcomes you in true Calabrian style. During the meal we will discuss what to expect in the coming days of our tour and answer all your questions.
DAY 2
Enjoy a leisurely pace today. We'll gather in the late morning for a cooking class and have lunch on the dishes we prepare. After lunch you can relax at the pool.
Next up, after a short rest back at our country estate, is Ceraudo, producers of truly notable wines that win top awards from the authoritative "Gambero Rosso" in Italy. Roberto Ceraudo's story on why he pioneered organic grape- and olive-farming in Calabria is unforgettable. He'll sweep you off your feet, as he shows us around his vineyards, winery and olive groves nestled between hills facing the Ionian coast. Dinner will be equally memorable, at Dattilo, their Michelin-starred restaurant where Roberto's daughter, Caterina Ceraudo, is head chef. Of course, award-winning Ceraudo wines will flow throughout dinner.
DAY 3
After breakfast we head out to the Librandi vineyards set in the Neto Valley. Librandi is Calabria's largest and most prestigious winery but, because they're personal friends, we'll be treated like family. We get to tour their spectacular vineyards with owner Paolo Librandi in off-road vehicles. Lunch is sure to be a once-in-a-lifetime experience with mouthwatering local specialties prepared by Francesco, another member of the Librandi family. It goes without saying that Librandi wines will be served with lunch.
After our lunch, we'll visit their winery, including the production and aging areas, followed by a professionally-guided tasting to Librandi's top wines, including their Magno Megonio, Gravello, and Le Passule.
A gastronomic experience at a traditional restaurant set inside Torre Mellissa, an Aragon watch tower, will top off our day's adventures. We'll savor one-of-a-kind dishes made from recipes passed down through the generations. This evening, we'll serve Cirò DOC wines from small producers.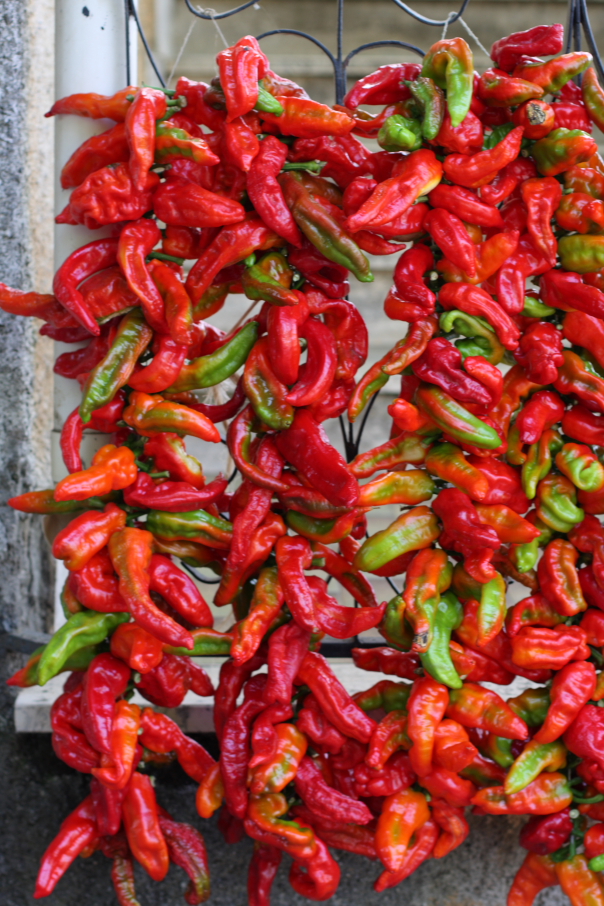 DAY 4
Today after bidding farewell to our country estate, we head to the historic town of Rossano, the center of Byzantine culture in Calabria. We'll visit the Cathedral of Rossano and museum to admire the Codex Purpureus, unique gospel believed to be the New Testament's oldest manuscript, handwritten on red parchment in the 6th Century. Afterwards, my good friend will host a private lunch for us at the seafood restaurant on her farm surrounded by clementine and olive groves, weather permitting.
In the afternoon, we head north to Altomonte to check in at our luxury castle-hotel. Relax at the pool or wander through the farm. Dinner at the estate's restaurant.
DAY 5
We'll have an early breakfast so we can watch a local shepherd make ricotta. We'll taste it fresh as it is made and then bring some back with us to use in our cooking class. There we'll work with the chef to prepare local dishes for our lunch.
In the late afternoon we'll take a walk before dinner around the old hilltop town to work up an appetite for what's to come: a feast of amazing micro-local specialties prepared by the Barbieri family with produce from their farm, paired with wines from the Pollino area.
DAY 6
After check out, we head south to discover the wines of Serracavallo, a boutique winery that makes some of Calabria's most amazing wines. Owner Demetrio Stancati takes full advantage of his vineyards' 2,000-feet elevation above the sea with hot sunny days and cool nights, to produce elegant, unconventional Magliocco and Pecorello wines. He'll treat us to a scrumptious lunch at his beautiful tasting room set above the Crati valley in Bisignano, with each course paired with a different Serracavallo wine.
On our way down to Tropea we'll stop in Pizzo to explore this charming town and of course, enjoy the famous "Tartufo di Pizzo". We then continue on to our five-star resort, Porto Pirgos, near Tropea. After check in, enjoy the breathtaking views of the sea, take a stroll on the white sandy beach or swim at the resort pool overlooking the Mediterranean. Dinner will be at the resort.
DAY 7
We start our day with a culinary discovery: 'nduja, a spicy spreadable salami unique to the Monte Poro area. We'll take a tour of the best 'nduja producer in Spilinga and enjoy a local lunch where 'nduja will be the star.
After lunch, you'll have a chance to stroll around Tropea, considered the jewel of the Tyrrhenian coast. We'll end the evening in Tropea at the oldest wood burning oven where they still prepare traditional Calabrian pizza and stuffed pizza in tin pans as they did in the old days.
DAY 8
Today we drive south along the enchanting Tyrrhenian coast to the National Archaeological Museum in Reggio Calabria, home of Bronzi di Riace, world-famous ancient-Greek bronze warriors that were under the sea until 1972.
Our next stop is the Tramontana Vini winery, where the Tramontana family will welcome us with a delicious lunch paired with their fantastic Calabrese, Castiglione and Alicante wines for which Southern Calabria is known.
Back to Porto Pirgos resort to relax before we settle into our farewell dinner. With live Calabrian folk music as backdrop, we'll enjoy local specialties with the best Calabrian wines.
DAY 9
After breakfast, a shuttle takes you to the Lamezia Terme International Airport by 10 a.m. for your return flight.
The price of the tour for 2021 is $4,995 USD per person based on double occupancy (single occupancy available for an additional fee of $800).
For more information or for a registration form, terms, conditions and payment schedule, please go to Reserve Your Spot.
WHAT'S INCLUDED
9 days, 8 nights in a double-occupancy room (single occupancy available for an additional fee)

All meals throughout the tour, including wine at each meal (featuring various wine appellations)

Group airport transfers

Private driver throughout tour

Two cooking classes with meals to follow

Tour of the Archeological Museum of Reggio Calabria, Bronzes of Riace with private guide

Visit and walking tour of the medieval town of Altomonte

Tour of Rossano Museum with private guide

Visit Pizzo Calabro

Tartufo di Pizzo tasting

Visit Tropea

Visits to top producers of wine, nduja and pecorino crotonese cheese

Souvenir apron

Farewell dinner party
WHAT'S NOT INCLUDED
Airfare to and from Italy, including to and from Lamezia Terme International Airport in Calabria

Travel insurance

Shopping and personal expenses

Drinks or other cocktails not included in the itinerary

Tips for the bus driver (it is customary to tip the bus driver after the tour if you have been happy with the service)

All other expenses incurred during free time
Testimonials
"This trip was an emotional journey back to "Il paese del mio padre." The sights, smells, tastes all brought back the memories of my Calabrese family: those passed and those yet in Bisignano. Rosetta, Lino and Fernando were superb organizers and congenial hosts. They would be welcome in my home at any time. The bus driver, Paolo, was an artist also. This is a trip NOT TO BE MISSED!" Laurance J. Guido, MD, FACS
"Imagine yourself surrounded by beauty for eight days, with exquisite food, lovely people, extraordinary hosts, and grand accommodations, and you might be able to conjure up the Calabria Tour with Rosetta. She is an amazing and gracious host, and I learned so much about this gorgeous area. The history of Calabria is remarkable, the people are welcoming, and the food is sublime. Many thanks!" Maureen, Oakland, California
"We felt as if we were hosted by locals and entertained in their homes. What a wonderful adventure and real food experience. Plus, Rosetta's trip attracts the fabulous fellow travelers." Diane and Scott, Oakland, California
"I will always remember this trip as being not only fun but interesting, educational and truly a worthwhile experience. Having the opportunity to not only taste the magnificent flavors of Calabria but to be able to experience the history and beauty of the region at the same time was phenomenal." Tony, Novato, California
"Rosetta did a fantastic job introducing us to the food of Calabria. It was a wonderful experience; we all gained a deeper insight and appreciation for this culture." Linda, California
"Amazing to have an inside look at a country that is so rarely thought of as a vacation spot. Rosetta did a fabulous job with everything food, wine, cooking, accommodations, tours, etc. if we did not do this tour with Rosetta we would of not seen and experienced the true Calabria." Tony & Anita, Los Angeles, California
"We loved the special tour of Calabria with real insiders and saw things that we would have never seen on another tour. We highly recommend touring and cooking with Rosetta and Lino." Andrea and Joe, San Jose, California
"The trip to Calabria was all about the food. If you love food and love Italy, then this is an experience you will treasure. Rosetta is a master at connecting you to the food experience and to her love for Calabria." Ben and Kathie, San Jose, California
"We left Calabria with the sense that we had experienced the best that the area had to offer. Rosetta's knowledge and enthusiasm for the food and culture of her homeland is contagious. We had a fabulous experience!" Susan and Steve, Walnut Creek, California
"Whether you are of Italian descent or are just interested in a great food and wine experience this is a great trip. True Farm to Table insights into a region of Italy not often visited, led by someone who's passion and caring are contagious. Grazie mille di cuore for a fantastic experience."
"An adventure into the Region's culinary traditions that you don't want to miss! Rosetta's passion for Calabria, its food, people & traditions is contagious."
"The trip was incredible. Rosetta's warmth, knowledge and excitement brought Calabria, Calabrian foods and cooking to life for all of us. We learned a lot, got to know the other wonderful people on the tour and had an amazing time."
"I thoroughly enjoyed my travels through Calabria with Rosetta. This trip should be called: Eat with Rosetta, Pray your clothes still fit, Love Calabria."
It was a lovely visit at an area of Italy that is not on the usual Italian tour; the people are gracious, the scenery is breathtaking and what more can I say about the food, if you are in to local and slow food...this is a good trip."
State of California Seller of Travel # 2125765-40